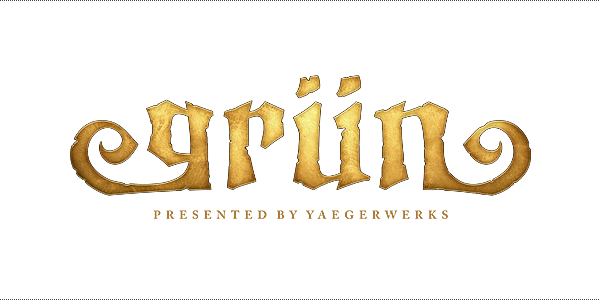 Grün is an ongoing personal illustration project focusing on the life ofa brutish gardener and the fantastical world around him. The project isintended to feature bright and colorful imagery juxtaposed with bits of darkhumor. This original image serves as the inspiration for the upcoming endeavorto explore the conceptual creation of a fantasy setting and its denizens.

Further components of this project-in-progress will be added at a later time.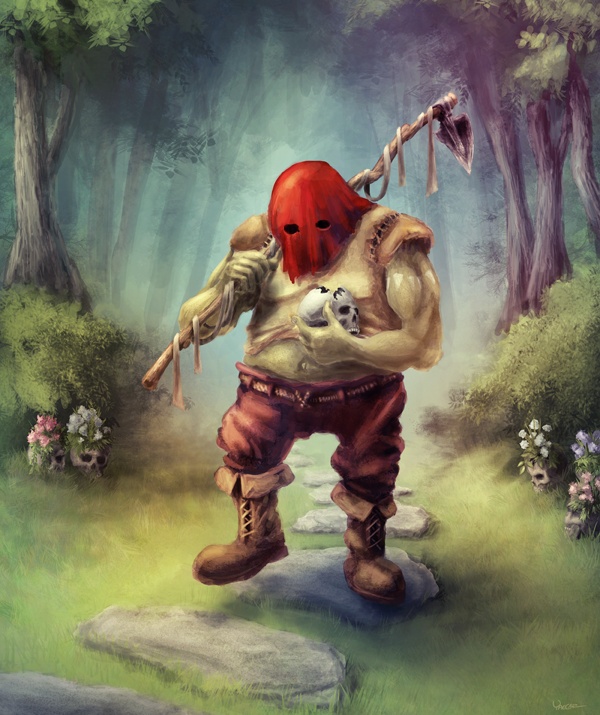 The name Grün means 'green' in Germanand was chosen due to the character's nature as a botanist as well as thecomplexion of his skin.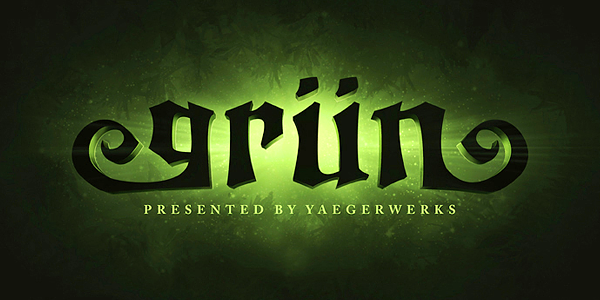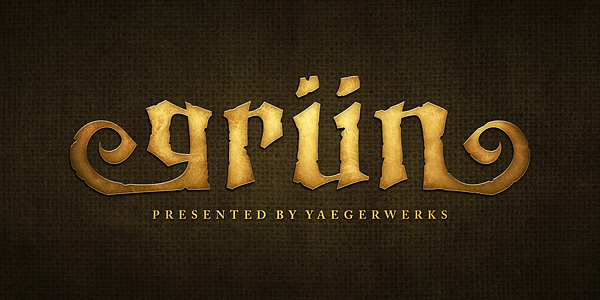 A logo has been developed for the project with intent to portray both the fantasy and eccentric whimsy that Grün embodies. This mark can be presented in a number of stylizations – similar to promotional material for cinematic releases.